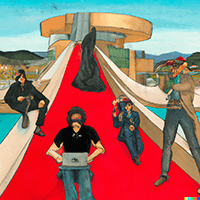 A new software security community is coming soon
Later this summer, we will unveil a new software security community called the Software Security Project, which we are sure will be abbreviated to the SSP. The SSP is part of the Linux Foundation, alongside projects like the CNCF and the OpenSSF. 
The SSP will also be helping important security projects and tools become financially sustainable, providing funding, operational support, and commercial support. 
We have a few exciting projects already being incubated and are working with a set of charter members to ensure that our governance, funding, and operational structure is right from day one. The SSP will have a free individual community membership plan and paid corporate membership plans. 
We expect to be ready to launch in late Summer with more details. 
In the meantime, please sign up for our newsletter for updates, and join us for a free drink at BlackHat. Follow the Twitter account https://twitter.com/swsecproject for details of the drink up.  

Mark Curphey and Omkhar Arasaratnam (OSSF, Linux Foundation)